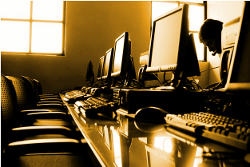 Based on your requirements and business needs, QuinDev can provide solutions to your company that will make your life easier and your success more achievable.
Our services cover, but are not limited to, the following domains:
Web Applications:
PHP, CakePHP framework.
ASP.NET, MVC ASP.NET framework.
Microsoft Sharepoint.
JavaScript, AJAX, Prototype, Dojo, ExtJS.
Google APIs, (e.g. Google Maps API, Google Search API, Google Feeds API)
Ruby on Rails.
J2EE, Spring, Hibernate
Desktop Applications:
Windows-based applications, .NET.
Linux-based applications, C++.
Mobile and Embedded Devices Applications:
Android.
Windows Mobile.
iPhone.
Hardware integration with embedded devices.
J2ME.